Education
What Is The Living environment Like Studying Abroad In Adelaide?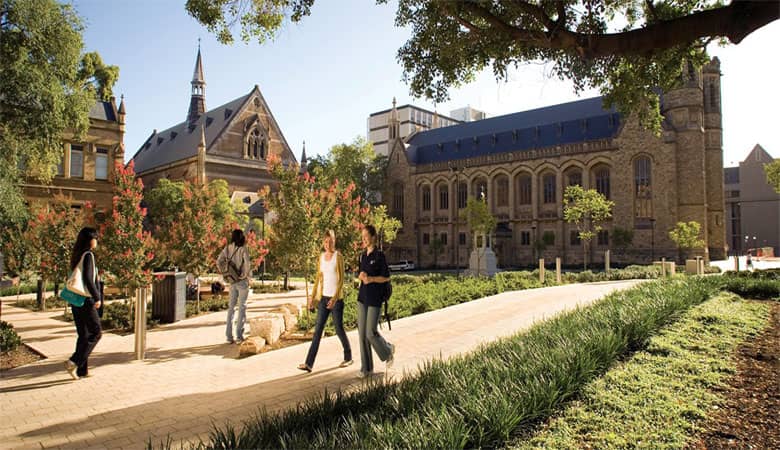 Adelaide is a truly friendly city, welcoming all cultures, backgrounds and beliefs. It is a vibrant, multicultural university town that hosts international students from more than 150 countries. Moreover, Adelaide was rated as the safest city in Australia and the fifth most livable city in the world. In Adelaide, you will have a better language learning environment and experience a more authentic Australian-style life. International students enjoy the same transportation discounts as local students, which can help international students save at least 700 Australian dollars in transportation costs every year. Students can also take advantage of the free tram and bus services in the city centre.
Adelaide has a number of Australia's most prestigious and innovative universities, and is known as "Australia's Nobel Capital". In addition to the 3 top public universities in the world: the University of Adelaide, Flinders University, University of South Australia, the internationally renowned Carnegie Mellon University Australia Campus, Central Queensland University South Australia Campus, private university – Torrens University Australia is also located in Adelaide.
The University of Adelaide is one of the members of Australia's famous Group of Eight, ranking among the top 1% in the world all year round. Its high-quality teaching helps students reach their fullest potential, and unique learning experiences develop students' academic abilities as well as skills that are vital for their future careers.
Flinders University is a modern university with a modern atmosphere and enterprising spirit, ranked among the top 8 research universities in Australia. The quiet environment, relaxed lifestyle, and the school's purpose of "innovation, excellence and fairness" make it a "student's university".
The University of South Australia (UniSA for short), a young, innovative and international university, provides students with a unique learning experience with its five-star teaching standards and practical industry links.
In fact, for families of international students, simply pursuing rankings is not a rational choice. Whether the school is suitable for the child and what the employment prospects are are more practical criteria for judging. In addition to universities, South Australia also has many colleges with strong practicality and good employment prospects.
Whether it is the University of Adelaide, or the University of South Australia, Flinders University, Carnegie Mellon University Australia, University College London Australia, all attract outstanding students from all over the world. The quality of education in Adelaide is excellent, and it has cultivated elites from all walks of life.
All educational institutions in Adelaide pay great attention to practical teaching, attach great importance to close cooperation with local enterprises and organizations, and strive to provide students with rich international exchange, internship and job opportunities. In addition, the concept of close integration of scientific research and industrial development permeates every link of teaching, so the technology and knowledge learned bys students will also be at the forefront of their industrial fields.
In the Economist Intelligence Unit's per-degree global cost of living survey, Adelaide is often ranked as one of the most affordable cities in Australia. Free public transportation in Adelaide and 50% discount on public transportation for international students make Adelaide known as "Australia's most affordable city for studying abroad".